Here you see a few pictures from the building project. Fortunately there has been some progress since then.
Päivi is painting the house!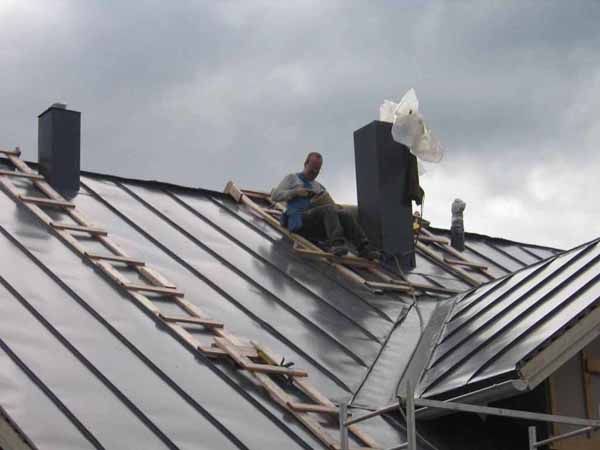 Pekka is on the roof.
The building has indeed made some progress, even though not everyone remember what it looked like before.
The kitchen is almost ready at this stage.